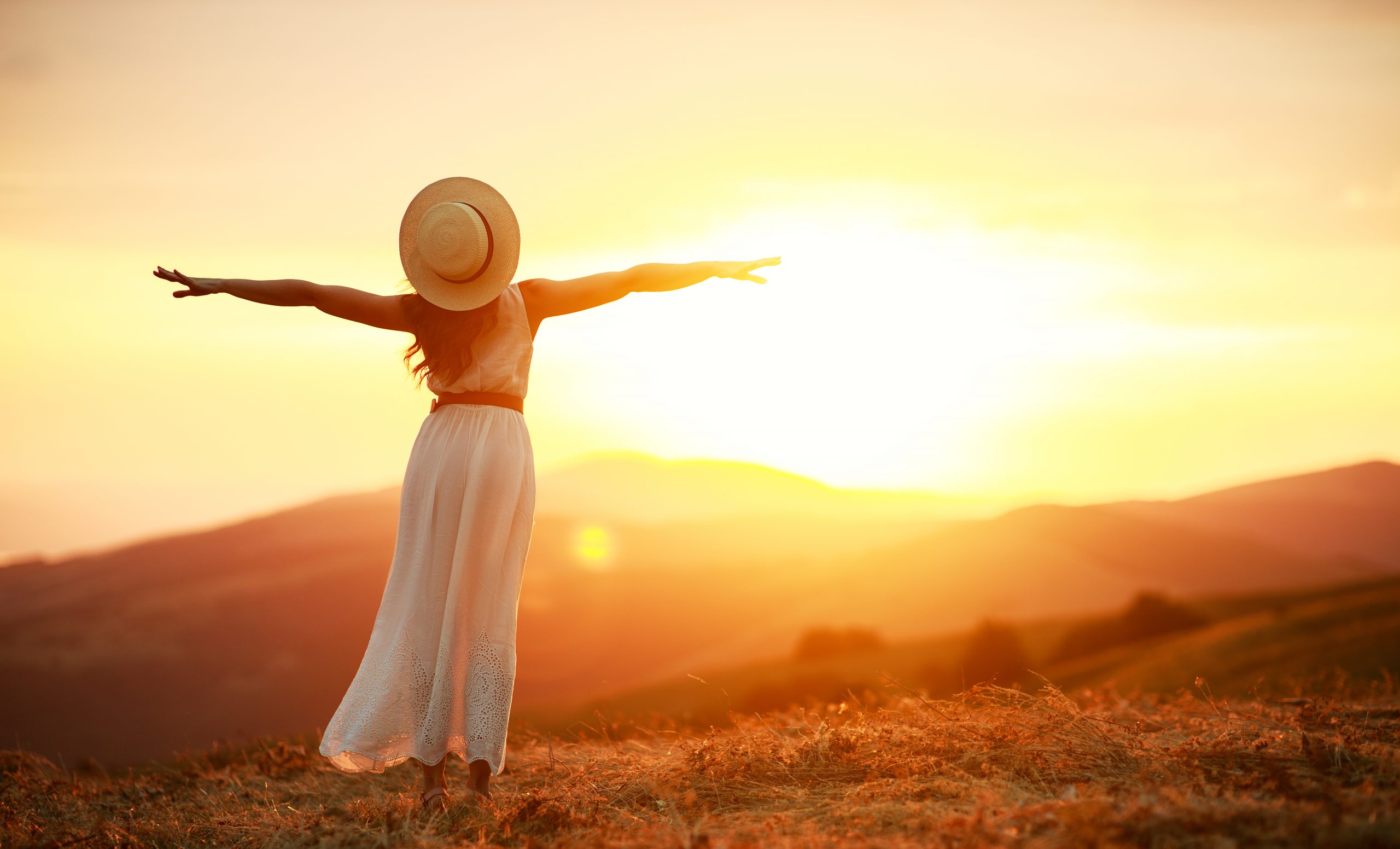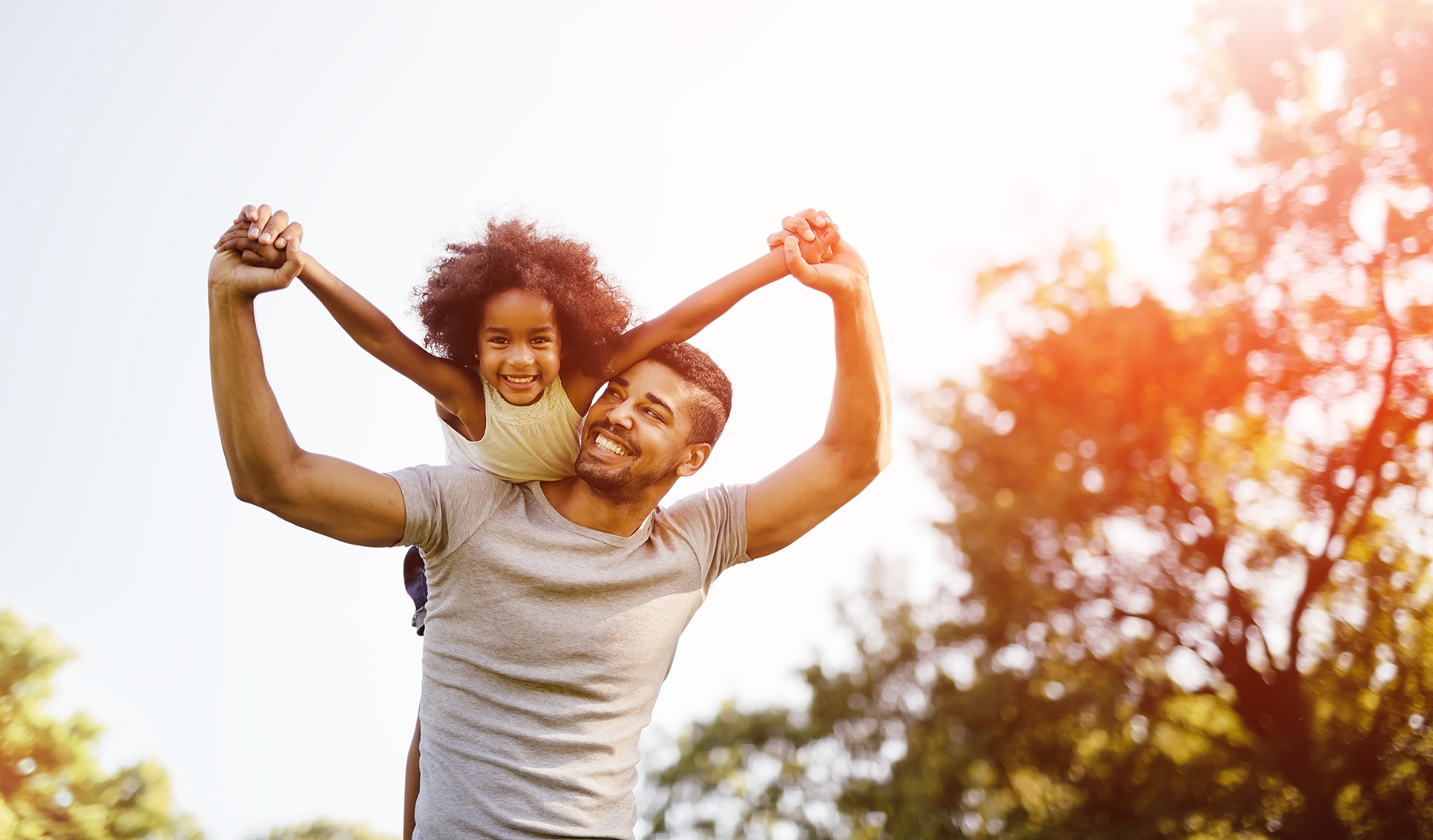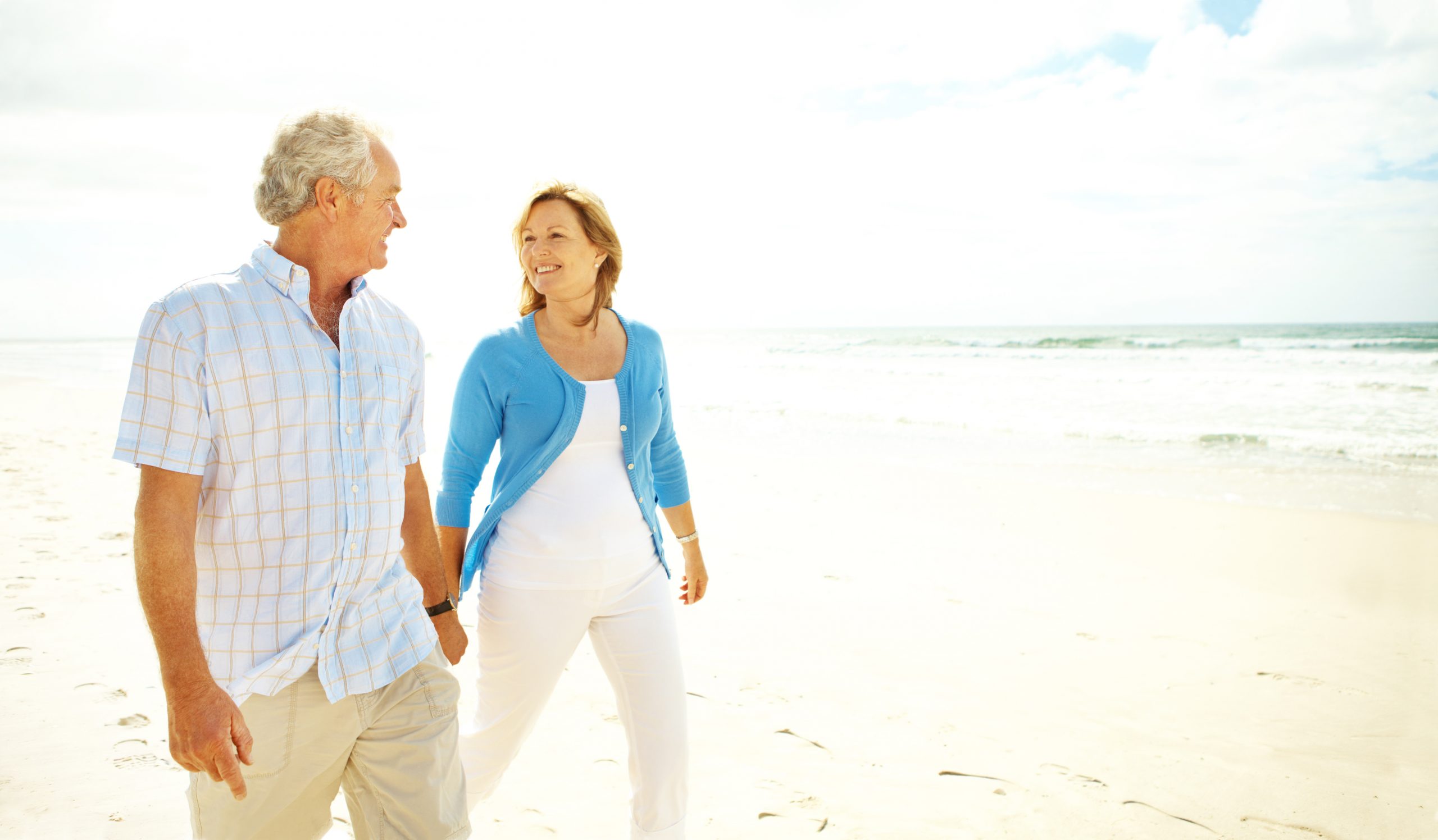 SafetyC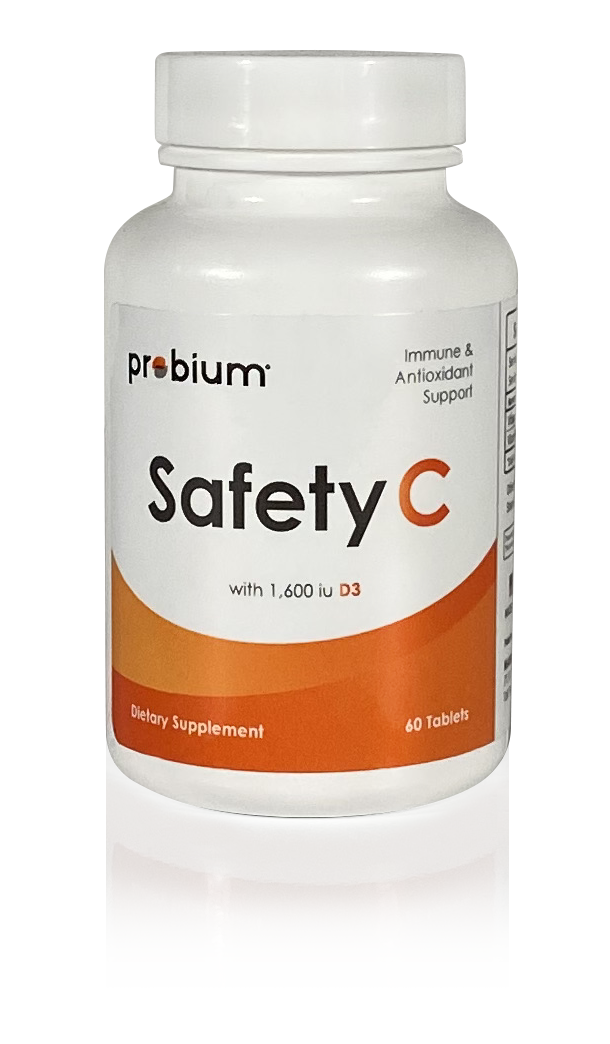 Vitamin C is a powerful antioxidant that can strengthen your body's natural defenses. It is an essential, water-soluble, vitamin meaning your body does not produce it. Adding Vitamin D3 which facilitates normal immune function.
Zinc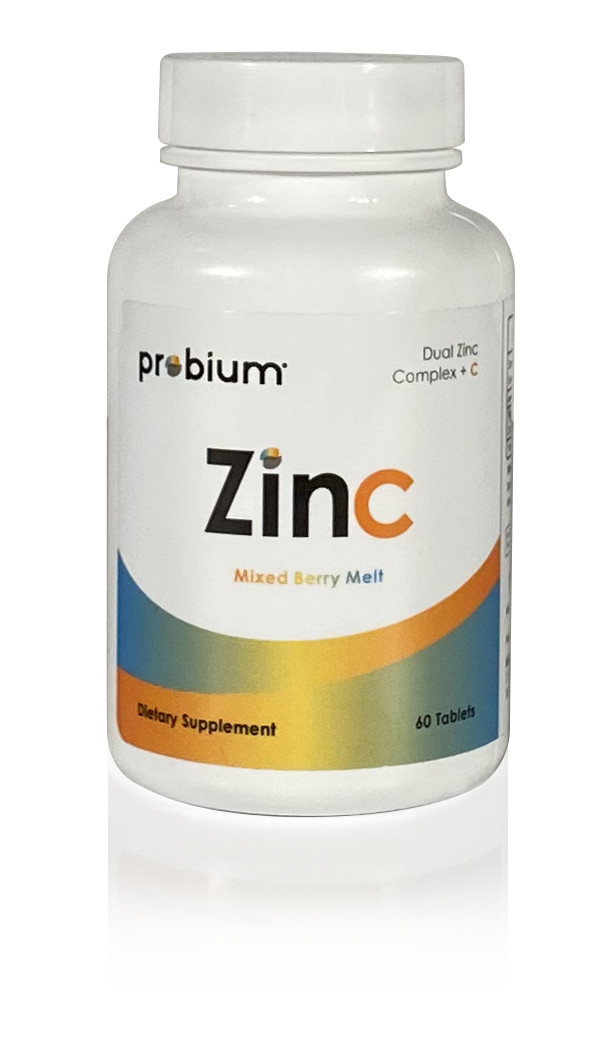 Zinc is an essential nutrient that lends structural support for over 300 different enzymes that protect against cellular damage and is necessary to activate cells of the immune system.
Immune Support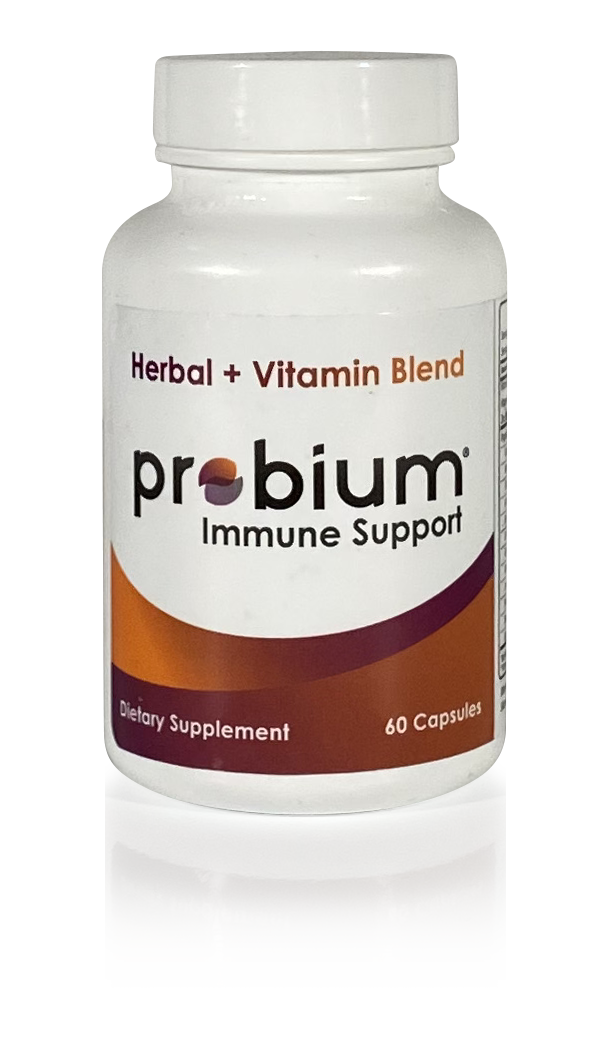 Herbal + Vitamin Blend to boost Immune System functions with Vitamin C (125mg), D (1,600iu), Zinc (11mg), and our Immune Blend including antioxidants that may help protect cells from damage caused by free radicals, antioxidant properties to inactivate free radicals that can harm cells, protect DNA, and promote immune health.
Do you know that almost 80% of your immune system is in your gut?
Enhance your immune function and gut flora with Probium® probiotics, Zinc, Safety C, and Immune Support.
Probium® offers a broad range of effective and innovative probiotic products for the entire family. Formulated with the highest quality of ingredients from the USA with Designed Release Veggie Capsules that protects probiotics/prebiotics from stomach acid to safely deliver them to the intestines for maximum benefit. Probium® is manufactured by Dietary Pros Inc in Wausau, WI, inspired by innovation with a passion for excellence.

Dietary Pro's Inc.
7111 W. Stewart Ave • Wausau, WI 54401
Ph: 715-849-3800 • Fax: 715-849-9030